7 Benefits of Window Graphics
Posted by Steven on 18th August 2020
Attracting customers is an important goal for every business. Customers need to know who you are and what you sell. If your shop has no indication of this to the public they will most likely pass on by. So how can you turn heads and capture the public's attention? WINDOW GRAPHICS. Simple graphics or lettering on your window can grab the attention of a passerby.
Think of all the shops you have passed by and noticed something on the window that made you go in? Was it a promotion? Curiosity? Or maybe it was because when inside you felt safe because no one could see you? There are a number of ways a business can utilise window graphics. Take a look at the 7 benefits below…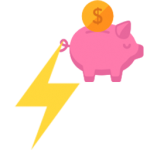 Window Graphics are generally an inexpensive way to attract customers. Because you are in control of what you want, then you have control over the cost. They are relatively cheap compared to other methods of advertising. What makes them better is the fact that they can be printed & installed on the same day! Making it good for businesses that may need graphics at the last minute.
Advertising isn't always used to encourage a direct sale. In some cases it is simply used to create awareness for your brand. For example, you just open another store in a new area and want to let people know you're there. Having Window Graphics can make the locals in that area know that your shop is now open. In other terms, it has boosted awareness of your shop in a new area.
As people walk by your store, they tend to have a sneak peak to see what is on offer. Your window can give you the opportunity to advertise a new line of products, or even a recent sale to encourage customers to enter your store. For example if you have a summer sale and want to get rid of all your summer stock to get ready for the autumn season, Window Graphics can help a passerby enter your store.
Depending on what you want, Window Graphics can stimulate curiosity amongst the public. People walking past tend to look through your windows to see what is happening however, when people cannot see through the window but, can see an intriguing graphic, it can encourage that person to take the next step an enter your store to see what you have to offer. 
Easily Changeable to fit the season
An interesting fact about Window Graphics is that they are easily changeable to fit the needs of your business. For example, if your business operates on a seasonal calendar and you promote different products depending on the season, then they can be simply removed and replaced with something new. Another example would be removing Christmas promos and replacing them with January sales graphics.
Can create privacy for your business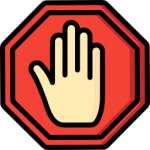 Most of the time businesses use Window Graphics to promote products or direct customers. But there are other ways to use them. Some businesses like their privacy like Gyms, Swimming Pools & Beauty Spas. It helps customers feel more secure by not have people looking at them during a workout or massage. Not only customers, but staff sometimes like their privacy too.
Can help enhance your view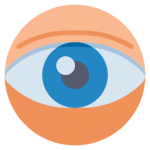 Some businesses have windows that open to beautiful views, other have unattractive views due to being in the city. For example, a window could over look dumpsters or alleyways, etc. Window Graphics can cover these unwanted views and add something more appealing to the eye, maybe promotional material or simply branded graphics. Either way, these unwanted areas can be covered and make the shopping experience better.
Does your business need
window graphics?
Get in touch with us now!