5 Benefits of Vehicle Graphics
Posted by Steven on 23rd July 2020
Advertising in today's world is fairly digital. Meaning your audience need to be using a digital device to view your Ads. However, traditional methods of advertising still prove effective. So what do you do when your audience isn't glued to their device? Remember that people travel; to the shops, to work, to socialize, etc. Giving those people the chance to view your business vehicle. But what is the point in seeing your vehicle if it looks like every other vehicle on the road? This is where Vehicle Graphics play a key role!
Vehicle Graphics have a number of benefits for your business. Take a pizza delivery van for example, you're driving home from work wondering what you want for dinner tonight, stuck at the red lights again… BUT stuck behind a local pizza company. How do you know the van belongs to a pizza company? VEHICLE GRAPHICS. You notice their number, call & order a pizza. Win – Win, you get pizza, the pizza company makes a sale. This is just one example, below are 5 key benefits of utilising vehicle graphics.
Boost Your Advertising Reach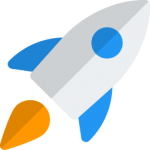 If your business involves a lot of travel in a vehicle, then graphics are perfect for you. A well designed vehicle will have heads turning anywhere you go. This means that people will notice your brand wherever you go. Driving around your local area will strengthen your brand recognition, and when you venture outside your local area you could even reach customers that may not have known you existed.
+ An added benefit to this is if you have a fleet of vehicles that can increase your advertising reach.

Increase Your Credibility
When a business vehicle is branded with your logo/design it increases your credibility. Businesses without vehicle graphics are sometimes untrustworthy in some customer's eyes and can look unprofessional. With a CR Signs vehicle wrap, we can have your vehicle looking professional and more trustworthy to customers. After all, a well presented business vehicle will help build customer confidence.
+ A huge 96% of audiences thought that vehicle graphics had more of an impact than billboards. That speaks volumes.
Helps Protect Your Vehicle
Vehicle graphics can also help protect your vehicle over the years. For example it can protect against small scratches by taking the brunt of the scratch or even from small stones that bounce on gravel roads. The graphic acts like a protective layer of skin that keeps the paint underneath well preserved and can also be removed easily by our specialists without damaging the vehicle. 
+ To avail of as much protection as possible, it is best to wrap the full vehicle.
Non-Aggressive Advertising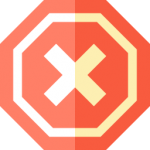 With advertising in this day and age, companies are constantly shoving Ads in your face. Whether you're on Facebook, Instagram, Google, Emails, etc. People get frustrated by this type of advertising. A vehicle with CR Signs graphics will catch an eye or two organically, rather than forcing an Ad on you, which is why it proves to be a better approach.
+ Fun fact: Customers respond better to non-aggressive advertising when compared to the in-your-face method.
Cost Effective Advertising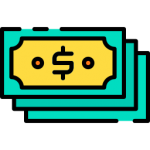 The reason vehicle graphics are cost effective is because you are in charge of the costs, as prices will vary depending on what you want. A wrap is a one of payment and with the quality material we use here at CR Signs, it can last for YEARS. Unlike when you advertise on billboards, radio stations and social media where you will have reoccurring costs and only first a short space of time. 
+ CR Signs pride ourselves on low cost pricing with quality materials.
Need your Vehicle Branded?
Get in touch with us now!